');--success-svg-icon:url('data:image/svg+xml;utf8,');--info-svg-icon:url('data:image/svg+xml;utf8,');--chevron-svg-icon:url('data:image/svg+xml;utf8,');--checkbox-svg-icon:url('data:image/svg+xml;utf8,');--radiobutton-svg-icon:url('data:image/svg+xml;utf8,');--show-password-svg-icon:url('data:image/svg+xml;utf8,');--hide-password-svg-icon:url('data:image/svg+xml;utf8,');--error-svg-icon-color:var(--red-500);--success-svg-icon-color:var(--emerald-700);--info-svg-icon-color:var(--sky-500);--chevron-svg-icon-color:var(--grey-900);--checkbox-svg-icon-color:var(--grey-900);--radiobutton-svg-icon-color:var(--grey-900);--show-password-svg-icon-color:var(--grey-900);--hide-password-svg-icon-color:var(--grey-900);--bde-woo-notices__icon-size:16px;--bde-woo-notices__padding:24px;--bde-woo-notices__border-radius:4px;--bde-woo-notices__error-background:var(--red-50);--bde-woo-notices__error-text:var(--red-500);--bde-woo-notices__error-link-text:var(--red-500);--bde-woo-notices__error-link-text-hover:var(--red-500);--bde-woo-notices__info-background:var(--sky-100);--bde-woo-notices__info-text:var(--sky-500);--bde-woo-notices__info-link-text:var(--sky-500);--bde-woo-notices__info-link-text-hover:var(--sky-500);--bde-woo-notices__success-background:var(--emerald-100);--bde-woo-notices__success-text:var(--emerald-700);--bde-woo-notices__success-link-text:var(--emerald-700);--bde-woo-notices__success-link-text-hover:var(--emerald-700);--bde-woo-sale-badge__border-radius:2px;--bde-woo-sale-badge__padding:4px 8px;--bde-woo-ratings__star-color:var(--yellow-500);--bde-woo-ratings__star-size:18px;--bde-woo-ratings__filled-star-svg:url('data:image/svg+xml;utf8,');--bde-woo-ratings__empty-star-svg:url('data:image/svg+xml;utf8,');--bde-woo-product-images__border-radius:4px;--bde-woo-product-images__border-width:0px;--bde-woo-product-images__border-color:var(--grey-300);--bde-woo-wrappers__background-color:var(--white);--bde-woo-wrappers__border-radius:4px;--bde-woo-wrappers__border-color:var(--grey-300);--bde-woo-wrappers__border-width:1px;--bde-woo-wrappers__shadow:rgba(0,0,0,.05) 0 1px 3px,rgba(0,0,0,.05) 0 1px 2px;--bde-woo-tables__header-color:var(--grey-100);--bde-woo-tables__background-color:var(--white);--bde-woo-tables__border-radius:4px;--bde-woo-tables__border-width:1px;--bde-woo-widgets__chip-background-color:transparent;--bde-woo-widgets__chip-background-color-hover:var(--indigo-50);--bde-woo-widgets__chip-text-color:inherit;--bde-woo-widgets__handle-border-color:var(--grey-300);--bde-woo-widgets__handle-background-color:var(--white);--bde-woo-widgets__handle-background-color-hover:var(--white);--bde-woo-widgets__handle-shadow:rgba(0,0,0,.05) 0 1px 3px,rgba(0,0,0,.05) 0 1px 2px;--bde-woo-widgets__handle-shadow-hover:var(--grey-300) 0 0 4px;--bde-woo-widgets__remove-item-from-cart-color:var(--grey-450);--bde-woo-select2__active-item-background-color:var(--indigo-50);--bde-woo-gallery__zoom-icon-shadow:rgba(0,0,0,.05) 0 1px 3px,rgba(0,0,0,.05) 0 1px 2px;--bde-woo-payment-box-background-color:var(--grey-100);--bde-woo-payment-box-border-color:var(--grey-200);--bde-woo-payment-box-border-width:1px;--bde-woo-quicklook-button-icon:url(/wp-content/uploads/breakdance/css/icons/eye.svg);--bde-woo-quicklook-button-background-color:none;--bde-woo-quicklook-button-icon-size:20px;--bde-woo-quicklook-button-backdrop-color:rgba(0,0,0,.15);--bde-woo-quicklook-button-backdrop-opacity:.7;--bde-woo-quicklook-modal-background-color:var(--white);--bde-woo-quicklook-overlay-color:rgba(0,0,0,.7);--bde-woo-quicklook-close-button-size:2em;--bde-woo-quicklook-arrow-size:1em;--bde-woo-quicklook-arrow-color:var(--white);--bde-woo-swatch-space-between-options:10px;--bde-woo-swatch-padding:7px;--bde-woo-swatch-color-width:30px;--bde-woo-swatch-color-height:30px;--bde-woo-swatch-border:1px solid var(--grey-200);--bde-woo-swatch-border-color-hover:var(--grey-400);--bde-woo-swatch-shadow:none;--bde-woo-swatch-shadow-hover:none;--bde-woo-swatch-background:var(--white);--bde-woo-swatch-background-hover:var(--grey-50);--bde-woo-swatch-color-padding:2px;--bde-woo-swatch-tooltip-color:var(--white);--bde-woo-swatch-tooltip-background:var(--grey-900);--bde-woo-swatch-tooltip-padding:7px;--bde-woo-swatch-space-after-label:8px;--bde-woo-responsive__stack:row}:root{--bde-links-color:var(--bde-brand-primary-color);--bde-links-color-hover:var(--bde-brand-primary-color-hover);--bde-button-primary-background-color:var(--bde-brand-primary-color);--bde-button-primary-background-color-hover:var(--bde-brand-primary-color-hover);--bde-button-secondary-border-color:var(--bde-brand-primary-color);--bde-button-secondary-border-color-hover:var(--bde-brand-primary-color);--bde-button-secondary-text-color:var(--bde-brand-primary-color);--bde-button-secondary-background-color-hover:var(--bde-brand-primary-color);--bde-button-text-text-color:var(--bde-links-color);--bde-button-text-text-color-hover:var(--bde-links-color-hover);--bde-button-font-size:var(--bde-body-font-size);--bde-form-font-size:var(--bde-body-font-size);--bde-form-input-border-top-left-radius:var(--bde-form-input-border-radius);--bde-form-input-border-top-right-radius:var(--bde-form-input-border-radius);--bde-form-input-border-bottom-left-radius:var(--bde-form-input-border-radius);--bde-form-input-border-bottom-right-radius:var(--bde-form-input-border-radius);--bde-form-input-border-top:var(--bde-form-input-border-width) solid var(--bde-form-input-border-color);--bde-form-input-border-right:var(--bde-form-input-border-width) solid var(--bde-form-input-border-color);--bde-form-input-border-bottom:var(--bde-form-input-border-width) solid var(--bde-form-input-border-color);--bde-form-input-border-left:var(--bde-form-input-border-width) solid var(--bde-form-input-border-color);--bde-form-label-color:var(--bde-headings-color);--bde-form-input-focused-border-color:var(--bde-brand-primary-color);--bde-form-input-focused-shadow:var(--bde-brand-primary-color) 0 0 2px;--bde-form-checkbox-selected-color:var(--bde-brand-primary-color);--bde-z-index-popup:10000;--bde-z-index-lightbox:1100;--bde-z-index-modal:1000;--bde-z-index-modal-backdrop:calc(var(--bde-z-index-modal) - 1);--bde-z-index-high:300;--bde-z-index-medium:200;--bde-z-index-low:100;--bde-z-index-sticky:10;--bde-z-index-minicart:var(--bde-z-index-modal);--bde-z-index-minicart-backdrop:var(--bde-z-index-modal-backdrop);--bde-z-index-menu-dropdown:var(--bde-z-index-modal);--bde-z-index-menu-mobile:var(--bde-z-index-modal);--bde-z-index-menu-backdrop:var(--bde-z-index-modal-backdrop);--bde-z-index-search-fullscreen:var(--bde-z-index-modal);--bde-z-index-back-to-top:var(--bde-z-index-high);--bde-z-index-scroll-progress:var(--bde-z-index-high);--bde-z-index-header-sticky:var(--bde-z-index-medium);--bde-z-index-header-overlay:calc(var(--bde-z-index-header-sticky) - 1);--bde-z-index-social-share-buttons:var(--bde-z-index-low);--bde-woo-base-text-color:var(--bde-body-text-color);--bde-woo-base-headings-color:var(--bde-headings-color);--bde-woo-base-primary-color:var(--bde-brand-primary-color);--bde-woo-base-primary-color-hover:var(--bde-brand-primary-color-hover);--bde-woo-base-extra-small-gaps:calc(var(--bde-woo-base-small-gaps)/var(--bde-woo-base-ratio));--bde-woo-base-small-gaps:calc(var(--bde-woo-base-space)/var(--bde-woo-base-ratio));--bde-woo-base-standard-gaps:var(--bde-woo-base-space);--bde-woo-base-medium-gaps:calc(var(--bde-woo-base-space)*var(--bde-woo-base-ratio));--bde-woo-base-big-gaps:calc(var(--bde-woo-base-medium-gaps)*var(--bde-woo-base-ratio));--bde-woo-base-large-gaps:calc(var(--bde-woo-base-big-gaps)*var(--bde-woo-base-ratio));--bde-woo-base-extra-large-gaps:calc(var(--bde-woo-base-large-gaps)*var(--bde-woo-base-ratio));--bde-woo-typography-ratio:var(--bde-font-size-ratio);--bde-woo-typography__size-small:calc(var(--bde-woo-typography__size-standard)/var(--bde-woo-typography-ratio));--bde-woo-typography__size-small-font-family:var(--bde-body-font-family);--bde-woo-typography__size-standard:var(--bde-body-font-size);--bde-woo-typography__size-standard-font-family:var(--bde-body-font-family);--bde-woo-typography__size-medium:calc(var(--bde-woo-typography__size-standard)*var(--bde-woo-typography-ratio));--bde-woo-typography__size-medium-font-family:var(--bde-heading-font-family);--bde-woo-typography__size-large:calc(var(--bde-woo-typography__size-medium)*var(--bde-woo-typography-ratio));--bde-woo-typography__size-large-font-family:var(--bde-heading-font-family);--bde-woo-typography__size-extra-large:calc(var(--bde-woo-typography__size-large)*var(--bde-woo-typography-ratio));--bde-woo-typography__size-extra-large-font-family:var(--bde-heading-font-family);--bde-woo-buttons-and-links__text-link-color:var(--bde-woo-base-primary-color);--bde-woo-buttons-and-links__text-link-color-hover:var(--bde-woo-base-primary-color-hover);--bde-woo-buttons-and-links__nav-link-color:var(--bde-woo-base-text-color);--bde-woo-buttons-and-links__nav-link-color-hover:var(--bde-woo-base-text-on-primary-color);--bde-woo-buttons-and-links__nav-link-color-active:var(--bde-woo-base-primary-color);--bde-woo-forms__spacing-after-label:var(--bde-form-after-label);--bde-woo-forms__spacing-between-fields:var(--bde-form-gap);--bde-woo-forms__spacing-between-columns:var(--bde-woo-base-extra-large-gaps);--bde-woo-forms__labels-color:var(--bde-form-label-color);--bde-woo-forms__inputs-background-color:var(--bde-form-input-background-color);--bde-woo-forms__inputs-text-color:var(--bde-form-text-color);--bde-woo-forms__inputs-placeholder-color:var(--bde-form-input-placeholder-color);--bde-woo-forms__inputs-border-color:var(--bde-form-input-border-color);--bde-woo-forms__inputs-border-width:var(--bde-form-input-border-width);--bde-woo-forms__inputs-border-radius:var(--bde-form-input-border-top-left-radius) var(--bde-form-input-border-top-right-radius) var(--bde-form-input-border-bottom-right-radius) var(--bde-form-input-border-bottom-left-radius);--bde-woo-forms__inputs-background-color-focused:var(--bde-form-input-focused-background-color);--bde-woo-forms__inputs-border-color-focused:var(--bde-form-input-focused-border-color);--bde-woo-forms__inputs-shadow-focused:var(--bde-form-input-focused-shadow);--bde-woo-forms__inputs-shadow:var(--bde-form-input-input-shadow);--bde-woo-forms__inputs-select2-hover-item:var(--bde-woo-base-primary-color);--bde-woo-forms__labels-required-color:var(--bde-form-label-required-color);--bde-woo-forms__labels-required-size:var(--bde-form-label-required-size);--bde-woo-forms__labels-required-nudge-x:var(--bde-form-label-required-nudge-x);--bde-woo-forms__labels-required-nudge-y:var(--bde-form-label-required-nudge-y);--bde-woo-tables__border-color:var(--bde-woo-base-border-color);--bde-woo-sale-badge__background-color:var(--bde-woo-base-primary-color);--bde-woo-sale-badge__text-color:var(--bde-woo-base-text-on-primary-color);--bde-woo-sale-badge__font-weight:var(--bde-woo-typography-font-weight-heavy);--bde-woo-sale-badge__font-size:var(--bde-woo-typography__size-standard);--bde-woo-widgets__chip-text-color-hover:var(--bde-woo-buttons-and-links__text-link-color);--bde-woo-widgets__handle-border-color-hover:var(--bde-woo-base-primary-color);--bde-woo-notices__padding-left:calc(var(--bde-woo-notices__padding) + var(--bde-woo-notices__icon-size) + (var(--bde-woo-notices__icon-size)/2));--bde-woo-quicklook-button-text-color:var(--bde-button-primary-text-color);--bde-woo-quicklook-button-background-color-hover:var(--bde-woo-quicklook-button-background-color);--bde-woo-quicklook-button-icon-spacing:var(--bde-woo-base-standard-gaps);--bde-woo-quicklook-close-button-color:var(--bde-woo-base-headings-color);--bde-woo-quicklook-arrow-color-hover:var(--bde-woo-quicklook-arrow-color);--bde-woo-quicklook-arrow-background-color:var(--bde-brand-primary-color);--bde-woo-quicklook-arrow-background-color-hover:var(--bde-woo-quicklook-arrow-background-color);--bde-woo-swatch-space-between-items:var(--bde-woo-base-medium-gaps);--bde-woo-swatch-background-selected:var(--bde-woo-swatch-background-hover);--bde-woo-swatch-border-color-selected:var(--bde-woo-swatch-border-color-hover);--bde-woo-swatch-shadow-selected:var(--bde-woo-swatch-shadow-hover);--bde-woo-swatch-color-background:var(--bde-woo-swatch-background)}.breakdance .button-atom{display:inline-flex;align-items:center;justify-content:center;vertical-align:middle;appearance:none;box-sizing:border-box;margin:0;border:0;padding:0;background-color:transparent;font-size:var(--bde-button-font-size);line-height:var(--bde-button-line-height);transform:translate(0,0);max-width:100%}.breakdance .button-atom--custom{text-align:center;font-weight:var(--bde-button-font-weight);text-decoration:none;padding:var(--bde-button-padding-base);border-radius:var(--bde-button-border-radius);border-width:var(--bde-button-border-width);border-style:solid;border-color:transparent;overflow:hidden}.breakdance .button-atom--custom{color:var(--bde-button-custom-text-color);background:var(--bde-button-custom-background-color);border-color:var(--bde-button-custom-border-color)}.breakdance *,.breakdance *:before,.breakdance *:after{box-sizing:border-box}.breakdance img{max-width:100%;height:auto}.breakdance figure{width:100%;margin-left:0;margin-right:0}.breakdance-rich-text-styles>*:first-child{margin-top:0}.breakdance-rich-text-styles>*:last-child{margin-bottom:0}.breakdance{background-color:var(--bde-background-color);color:var(--bde-body-text-color)}.breakdance h1{color:var(--bde-headings-color)}.breakdance a{color:var(--bde-links-color)}.breakdance{font-family:var(--bde-body-font-family);font-size:var(--bde-body-font-size)}.breakdance h1{font-family:var(--bde-heading-font-family)}.breakdance h1{font-size:var(--bde-h1-font-size)}:root{--bde-form-input-border-radius:20px}.breakdance .bde-section .section-container{padding:0!important;max-width:100%!important}@media (max-width:1119px){.breakdance{font-family:var(--bde-body-font-family);font-size:var(--bde-body-font-size)}}@media (max-width:1023px){.breakdance{font-family:var(--bde-body-font-family);font-size:var(--bde-body-font-size)}}@media (max-width:767px){.breakdance{font-family:var(--bde-body-font-family);font-size:var(--bde-body-font-size)}}@media (max-width:479px){.breakdance{font-family:var(--bde-body-font-family);font-size:var(--bde-body-font-size)}}.breakdance .bde-header-builder-4536-102.bde-header-builder--overlay{background-color:transparent;box-shadow:none}@media screen and (max-width:600px){.breakdance .bde-header-builder{--wp-admin--admin-bar--height:0px}}@media (max-width:1119px){.breakdance .bde-header-builder-4536-102 .bde-header-builder__container{flex-direction:column}}.breakdance .bde-div-4536-103{width:80%;padding:7px 14px;border-radius:20px;flex-wrap:wrap;flex-direction:row;align-items:center;justify-content:center}.breakdance .bde-div-4536-103{background-color:var(--bde-brand-primary-color)}.breakdance .bde-div-4536-103{margin-right:auto;margin-left:auto}@media (max-width:1119px){.breakdance .bde-div-4536-103{gap:20px}}@media (max-width:479px){.breakdance .bde-div-4536-103{gap:50%}}.breakdance .bde-image-4536-104{width:180px}.breakdance .bde-image-4536-104 .breakdance-image-object{width:100%;height:auto}@media (max-width:479px){.breakdance .bde-image-4536-104{width:30%}.breakdance .bde-image-4536-104 .breakdance-image-object{width:100%;height:auto}}@media (min-width:1120px){.breakdance .bde-menu-4536-114 .breakdance-menu{--link-color:#fff;--dropdown-animation-duration:.6s}.breakdance .bde-menu-4536-114 .breakdance-menu-link{color:#fff}}@media (max-width:1119px){.breakdance .bde-menu-4536-114 .breakdance-menu{--menu-duration:.6s;--toggle-layer-color:#ececec;--links-gap:0}.breakdance .bde-menu-4536-114 .breakdance-menu{--dropdown-link-icon-display:none;--dropdown-link-description-display:none;--dropdown-links-gap:var(--gap-none)}.breakdance .bde-menu-4536-114 .breakdance-menu-list{align-items:stretch;background-color:var(--menu-background);display:none;flex-direction:column;left:var(--mobile-offset-x);max-height:var(--menu-max-height);overflow-y:auto;position:absolute;top:var(--mobile-offset-y,100%);width:100vw;z-index:var(--bde-z-index-menu-mobile)}.breakdance .bde-menu-4536-114 .breakdance-menu-list>:last-child{border-bottom:var(--link-border)}.breakdance .bde-menu-4536-114 .breakdance-menu .breakdance-menu-link{border-top:var(--link-border);outline-offset:-1px;padding:var(--mobile-link-padding-top) var(--mobile-link-padding-right) var(--mobile-link-padding-bottom) var(--mobile-link-padding-left)}.breakdance .bde-menu-4536-114 .breakdance-menu-link-arrow{border-top:var(--link-border);bottom:0;position:absolute;right:0;top:0}.breakdance .bde-menu-4536-114 .breakdance-dropdown-floater{transform:none;visibility:visible}.breakdance .bde-menu-4536-114 .breakdance-dropdown-body{background-color:var(--link-background-color);border-radius:0;border-top:var(--link-border);box-shadow:none;flex-direction:column}.breakdance .bde-menu-4536-114 .breakdance-dropdown--custom .breakdance-dropdown-floater{width:auto}.breakdance .bde-menu-4536-114 .breakdance-dropdown-section{--dropdown-section-padding:0;--dropdown-section-gap:var(--gap-none)}.breakdance .bde-menu-4536-114 .breakdance-dropdown-columns{--dropdown-columns-stack:column;--dropdown-columns-gap:var(--gap-none)}.breakdance .bde-menu-4536-114 .breakdance-dropdown-column{gap:var(--gap-none)}.breakdance .bde-menu-4536-114 .breakdance-dropdown-column+.breakdance-dropdown-column{border-top:var(--link-border)}.breakdance .bde-menu-4536-114 .breakdance-dropdown-column__title{font-weight:500;justify-content:var(--link-alignment);padding:var(--mobile-link-level-2-padding-top) var(--mobile-link-level-2-padding-right) var(--mobile-link-level-2-padding-bottom) var(--mobile-link-level-2-padding-left);white-space:normal}.breakdance .bde-menu-4536-114 .breakdance-dropdown-item+.breakdance-dropdown-item{border-top:var(--link-border)}.breakdance .bde-menu-4536-114 .breakdance-menu .breakdance-dropdown-link{justify-content:var(--link-alignment);outline-offset:-1px;padding:var(--mobile-link-level-3-padding-top) var(--mobile-link-level-3-padding-right) var(--mobile-link-level-3-padding-bottom) var(--mobile-link-level-3-padding-left);white-space:normal}.breakdance .bde-menu-4536-114 .breakdance-menu--no-titles .breakdance-dropdown-column__title{display:none}.breakdance .bde-menu-4536-114 .breakdance-menu-toggle{display:flex}}@media (min-width:1120px){.breakdance .bde-menu-dropdown-4536-120 .breakdance-dropdown{--dropdown-custom-width:400px;--dropdown-section-padding:20px 30px}.breakdance .bde-menu-dropdown-4536-120 .breakdance-dropdown{--dropdown-columns-stack:column}.breakdance .bde-menu-dropdown-4536-120 .breakdance-dropdown .breakdance-dropdown-link__text{font-size:20px}.breakdance .bde-menu-dropdown-4536-120 .breakdance-dropdown .breakdance-dropdown-link__description{font-size:11px}}@media (min-width:1120px){.breakdance .bde-menu-dropdown-4536-117 .breakdance-dropdown .breakdance-dropdown-column__title{color:#2c2d2c}}.breakdance .bde-button-4536-119 .bde-button__button{--bde-button-custom-border-color:transparent;--bde-button-custom-border-color-hover:transparent;--bde-button-custom-text-color:#fff;--bde-button-custom-text-color-hover:#fff;--bde-button-custom-background-color:#da2e49;--bde-button-custom-background-color-hover:#525252;padding:var(--bde-button-padding-sm)}.breakdance .bde-button-4536-119 .bde-button__button:after{content:"";display:block;background-color:currentColor;width:.9em;height:.9em;margin-right:4px;margin-left:4px;mask-image:url(data:image/svg+xml,%3Csvg%20xmlns%3D%22http%3A%2F%2Fwww.w3.org%2F2000%2Fsvg%22%20viewBox%3D%220%200%20448%20512%22%3E%3Cpath%20d%3D%22M224.3%20273l-136%20136c-9.4%209.4-24.6%209.4-33.9%200l-22.6-22.6c-9.4-9.4-9.4-24.6%200-33.9l96.4-96.4-96.4-96.4c-9.4-9.4-9.4-24.6%200-33.9L54.3%20103c9.4-9.4%2024.6-9.4%2033.9%200l136%20136c9.5%209.4%209.5%2024.6.1%2034zm192-34l-136-136c-9.4-9.4-24.6-9.4-33.9%200l-22.6%2022.6c-9.4%209.4-9.4%2024.6%200%2033.9l96.4%2096.4-96.4%2096.4c-9.4%209.4-9.4%2024.6%200%2033.9l22.6%2022.6c9.4%209.4%2024.6%209.4%2033.9%200l136-136c9.4-9.2%209.4-24.4%200-33.8z%22%2F%3E%3C%2Fsvg%3E);mask-position:0 0;mask-size:100% 100%;mask-repeat:no-repeat;-webkit-mask-image:url(data:image/svg+xml,%3Csvg%20xmlns%3D%22http%3A%2F%2Fwww.w3.org%2F2000%2Fsvg%22%20viewBox%3D%220%200%20448%20512%22%3E%3Cpath%20d%3D%22M224.3%20273l-136%20136c-9.4%209.4-24.6%209.4-33.9%200l-22.6-22.6c-9.4-9.4-9.4-24.6%200-33.9l96.4-96.4-96.4-96.4c-9.4-9.4-9.4-24.6%200-33.9L54.3%20103c9.4-9.4%2024.6-9.4%2033.9%200l136%20136c9.5%209.4%209.5%2024.6.1%2034zm192-34l-136-136c-9.4-9.4-24.6-9.4-33.9%200l-22.6%2022.6c-9.4%209.4-9.4%2024.6%200%2033.9l96.4%2096.4-96.4%2096.4c-9.4%209.4-9.4%2024.6%200%2033.9l22.6%2022.6c9.4%209.4%2024.6%209.4%2033.9%200l136-136c9.4-9.2%209.4-24.4%200-33.8z%22%2F%3E%3C%2Fsvg%3E);-webkit-mask-position:0 0;-webkit-mask-size:100% 100%}@media (max-width:1119px) and (min-width:1024px){.breakdance .bde-button-4536-119{display:none}}@media (max-width:1023px) and (min-width:768px){.breakdance .bde-button-4536-119{display:none}}@media (max-width:767px) and (min-width:480px){.breakdance .bde-button-4536-119{display:none}}@media (max-width:479px){.breakdance .bde-button-4536-119{display:none}}.breakdance .bde-section-3942-100{background-color:#fff;background-image:url(https://wizard-design.com.cy/wp-content/uploads/2023/04/oh__img134.jpg);background-size:70% auto;background-repeat:no-repeat;background-position:left center}@media (max-width:767px){.breakdance .bde-section-3942-100 .section-container{padding-top:60px}}.breakdance .bde-columns-3942-101{--columnCount:2;margin-bottom:40px}@media (max-width:1119px){.breakdance .bde-columns-3942-101{--columnCount:2}}@media (max-width:1023px){.breakdance .bde-columns-3942-101{--columnCount:2}}@media (max-width:767px){.breakdance .bde-columns-3942-101{--columnCount:2;margin-bottom:0}.breakdance .bde-columns-3942-101.bde-columns{flex-direction:column;flex-wrap:nowrap}.breakdance .bde-columns-3942-101.bde-columns>.bde-column{width:100%}}@media (max-width:479px){.breakdance .bde-columns-3942-101{--columnCount:2}}.breakdance .bde-column-3942-110{--column-width:25%;align-items:center;text-align:center;justify-content:center}.breakdance .bde-column-3942-110{overflow:hidden}@media (max-width:1119px){.breakdance .bde-column-3942-110{overflow:hidden}}@media (max-width:1023px){.breakdance .bde-column-3942-110{overflow:hidden}}@media (max-width:767px){.breakdance .bde-column-3942-110{overflow:hidden}}@media (max-width:479px){.breakdance .bde-column-3942-110{order:2}.breakdance .bde-column-3942-110{background-size:auto}.breakdance .bde-column-3942-110{overflow:hidden}}.breakdance .bde-column-3942-102{--column-width:75%;gap:10px;flex-wrap:wrap;flex-direction:row;justify-content:center}.breakdance .bde-column-3942-102>*{z-index:1}.breakdance .bde-column-3942-102>.section-background-overlay{z-index:0}.breakdance .bde-column-3942-102>.section-background-overlay{background-color:#d90b2d}.breakdance .bde-column-3942-102{overflow:hidden}.breakdance .bde-column-3942-102>.section-background-overlay{opacity:.9}.breakdance .bde-column-3942-102>.section-background-overlay{mix-blend-mode:multiply}.breakdance .bde-column-3942-102.bde-column{padding-right:10%;padding-left:10%}.my-cer{border-radius:50% 50%!important;padding-top:15%!important;padding-bottom:15%!important;padding-left:15%!important;max-width:64%;margin-left:10%;margin-right:-10%}@media (max-width:767px){.breakdance .bde-column-3942-102{align-items:center;text-align:center}}@media (max-width:479px){.breakdance .bde-column-3942-102{order:0}.my-cer{border-radius:10%!important}@media only screen and (max-width:748px){.my-cer{border-radius:50%!important;min-width:500px;text-align:left!important}.my-cer h1{text-align:left!important;padding-right:20%}.my-cer .bde-text{margin-left:-20%!important;padding-right:20%!important;font-size:14px}.my-cer .bde-div-3942-107{display:none}.breakdance .bde-section-3942-100{background-size:100% auto}}}.breakdance .bde-dual-heading-3942-103{margin-bottom:24px;text-align:right;color:#e2e3f5;font-family:"Montserrat",sans-serif;font-size:clamp(40px,5vw,60px);font-weight:900;line-height:1em}.breakdance .bde-dual-heading-3942-103 .dual-heading--primary{color:#f0eff3;font-size:25px}.breakdance .bde-dual-heading-3942-103 .dual-heading--secondary{color:#fefefe}@media (max-width:767px){.breakdance .bde-dual-heading-3942-103{text-align:center}}@media (max-width:479px){.breakdance .bde-dual-heading-3942-103{margin-top:20px;text-align:right}.breakdance .bde-dual-heading-3942-103 .dual-heading--primary{font-size:15px;line-height:1em}.breakdance .bde-dual-heading-3942-103{margin-left:20px}}.breakdance .bde-text-3942-104{width:480px;text-align:left;color:#f5f5ff;font-family:"Open Sans",sans-serif;line-height:1.6em;margin-bottom:24px}@media (max-width:767px){.breakdance .bde-text-3942-104{text-align:center}}@media (max-width:479px){.breakdance .bde-text-3942-104{text-align:left}.breakdance .bde-text-3942-104{margin-right:-20px;margin-left:30px}}.breakdance .bde-div-3942-105{width:100%;gap:36px;flex-wrap:wrap;flex-direction:row;align-items:center;justify-content:flex-start}@media (max-width:767px){.breakdance .bde-div-3942-105{flex-wrap:wrap;flex-direction:row;align-items:center;justify-content:center}}@media (max-width:479px){.breakdance .bde-div-3942-105{flex-wrap:wrap;flex-direction:row;align-items:center;justify-content:center}}.breakdance .bde-button-3942-106 .bde-button__button{--bde-button-custom-border-color:transparent;--bde-button-custom-border-color-hover:transparent;--bde-button-custom-text-color:#efdee1;--bde-button-custom-text-color-hover:#efdee1;--bde-button-custom-background-color:var(--bde-brand-primary-color);--bde-button-custom-background-color-hover:#e0e0e2;border-radius:200px;color:#efdee1;font-family:"Montserrat",sans-serif;font-size:16px;font-weight:400;letter-spacing:2px;text-transform:uppercase;box-shadow:6px 6px 0px 0px #b19e9e;padding:var(--bde-button-padding-sm)}.breakdance .bde-button-3942-106 .bde-button__button:after{content:"";display:block;background-color:currentColor;width:32px;height:32px;margin-right:20px;margin-left:4px;mask-image:url(data:image/svg+xml,%3Csvg%20xmlns%3D%22http%3A%2F%2Fwww.w3.org%2F2000%2Fsvg%22%20viewBox%3D%220%200%20512%20512%22%3E%3Cpath%20d%3D%22M192%20208c0-17.67-14.33-32-32-32h-16c-35.35%200-64%2028.65-64%2064v48c0%2035.35%2028.65%2064%2064%2064h16c17.67%200%2032-14.33%2032-32V208zm176%20144c35.35%200%2064-28.65%2064-64v-48c0-35.35-28.65-64-64-64h-16c-17.67%200-32%2014.33-32%2032v112c0%2017.67%2014.33%2032%2032%2032h16zM256%200C113.18%200%204.58%20118.83%200%20256v16c0%208.84%207.16%2016%2016%2016h16c8.84%200%2016-7.16%2016-16v-16c0-114.69%2093.31-208%20208-208s208%2093.31%20208%20208h-.12c.08%202.43.12%20165.72.12%20165.72%200%2023.35-18.93%2042.28-42.28%2042.28H320c0-26.51-21.49-48-48-48h-32c-26.51%200-48%2021.49-48%2048s21.49%2048%2048%2048h181.72c49.86%200%2090.28-40.42%2090.28-90.28V256C507.42%20118.83%20398.82%200%20256%200z%22%2F%3E%3C%2Fsvg%3E);mask-position:0 0;mask-size:100% 100%;mask-repeat:no-repeat;-webkit-mask-image:url(data:image/svg+xml,%3Csvg%20xmlns%3D%22http%3A%2F%2Fwww.w3.org%2F2000%2Fsvg%22%20viewBox%3D%220%200%20512%20512%22%3E%3Cpath%20d%3D%22M192%20208c0-17.67-14.33-32-32-32h-16c-35.35%200-64%2028.65-64%2064v48c0%2035.35%2028.65%2064%2064%2064h16c17.67%200%2032-14.33%2032-32V208zm176%20144c35.35%200%2064-28.65%2064-64v-48c0-35.35-28.65-64-64-64h-16c-17.67%200-32%2014.33-32%2032v112c0%2017.67%2014.33%2032%2032%2032h16zM256%200C113.18%200%204.58%20118.83%200%20256v16c0%208.84%207.16%2016%2016%2016h16c8.84%200%2016-7.16%2016-16v-16c0-114.69%2093.31-208%20208-208s208%2093.31%20208%20208h-.12c.08%202.43.12%20165.72.12%20165.72%200%2023.35-18.93%2042.28-42.28%2042.28H320c0-26.51-21.49-48-48-48h-32c-26.51%200-48%2021.49-48%2048s21.49%2048%2048%2048h181.72c49.86%200%2090.28-40.42%2090.28-90.28V256C507.42%20118.83%20398.82%200%20256%200z%22%2F%3E%3C%2Fsvg%3E);-webkit-mask-position:0 0;-webkit-mask-size:100% 100%}.breakdance .bde-button-3942-106 .bde-button__button:after{width:32px;height:32px}.breakdance .bde-button-3942-106 .bde-button__button:after{margin-right:20px}.breakdance .bde-button-3942-106 .bde-button__button{flex-direction:row-reverse}@media (max-width:479px){.breakdance .bde-button-3942-106 .bde-button__button{font-size:10px;padding:var(--bde-button-padding-sm)}.breakdance .bde-button-3942-106{margin-right:60px}}.breakdance .bde-div-3942-107{align-items:center;text-align:center}.breakdance .bde-text-3942-108{color:#e0e0e2;font-family:"Raleway",sans-serif;font-size:40px;font-weight:600;line-height:1em;text-transform:uppercase;margin-bottom:4px}.breakdance .bde-text-3942-109{color:#e6e6e6;font-family:"Raleway",sans-serif;font-size:12px;font-weight:600;letter-spacing:2px;text-transform:uppercase}.breakdance .bde-section-3942-113{background-color:#111013}.breakdance .bde-section-3942-113 .section-container{--bde-section-width:100%}.breakdance .bde-section-3942-113 .section-container{padding-left:10%;padding-right:10%;padding-bottom:5%;padding-top:5%}.breakdance .bde-section-3942-113{margin-top:-10%}.bde-column a{text-decoration:none}@media (max-width:479px){.bde-column a{text-decoration:none}}
We create experiences that are
Memorable, Emotional, Engaging
We create websites that are more than just a collection of pages. Our work is designed to leave a lasting impression on users, evoke strong emotions, and keep users interested and engaged.
What We Do?
We create stunning, functional & secure websites for your businesses.
Discover our comprehensive web development solutions, offering responsive design, custom functionality, SEO optimization, and robust security for your online success.
CAPABILITIES
Empowering Your
Digital Presence:
Our Expert Capabilities
SHOWCASE
Showcasing Success:
Our Recent
Project Highlights
Know-how
Reimagining mobile
UX by concentrating
on innovative transformations.
Website & Mobile Development

Designing user-centric, visually appealing interfaces that simplify navigation and enhance overall user experience on mobile devices.
Utilizing the latest mobile technologies and frameworks to deliver seamless, high-performance applications that set your business apart.
Developing tailored mobile experiences that address your unique business needs and resonate with your target audience.
Continuously refining and improving mobile UX through data-driven analysis, ensuring your applications remain relevant and competitive.
Meet Our Clients
Where Passionate Partnerships Forge Lasting Success!
Customer Opinion
Incredible web development, marketing, and design - a game changer!"
Sarah Chen
Entrepreneur
Customer Opinion
Exceptional work, they transformed my business!
Nikos Papadopoulos
Restaurateur
Customer Opinion
Consistently impressed by their creativity and skill!
Dimitris Theodorou
Small Business Owner
Customer Opinion
Unparalleled creativity and technical expertise!
Eleni Katsarou
E-commerce Entrepreneur
Customer Opinion
Exceeded expectations in web development and design!
Olga Ivanova
Architect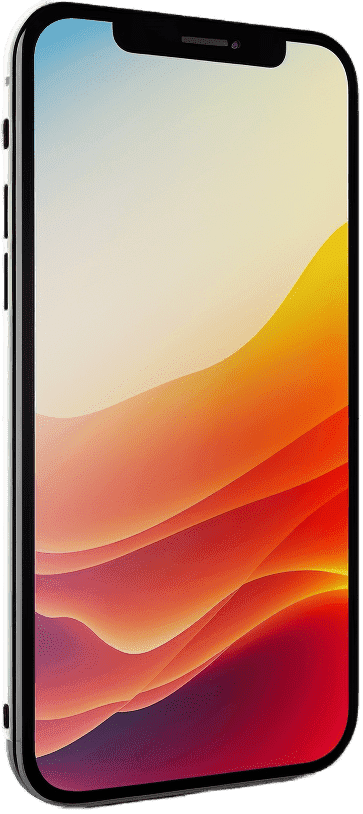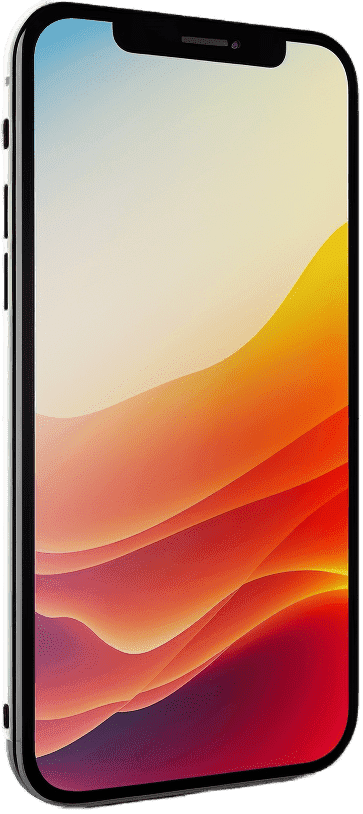 Mobile
apps!
Our skilled team crafts exceptional Flutter-based mobile apps, ensuring seamless performance, fast development, and visually stunning user experiences.
Stay connected with us and get your
marketing strategy
in place
Ready To Start
Your Own Project?
Feel Free to Reach Out for Assistance with Your Digital Footprint
This website is independent and not affiliated with, endorsed by, or a part of Facebook Inc. Facebook is a registered trademark of Facebook, Inc.
© 2023 Wizard Design Cyprus. All rights reserved.